Pear Care
Why are pears picked green and how should you ripen them?
Why Are Pears Picked Green?
Customers often ask for pears that are yellow and ready to eat. Why don't we sell them that way? We pick them when they are still hard and green but after the sugar has started to develop, and they taste slightly sweet because Pears don't keep long after they are ripe. They seem to be just perfectly ripe one day and then overripe the next. If they are picked sweet but still green, the ripening can be retarded for over one month.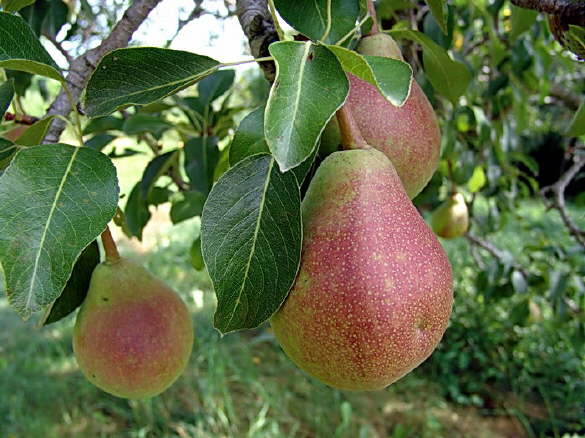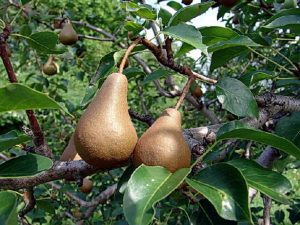 How Should You Ripen Pears?
As long as they are kept cold they will ripen very slowly but pears will ripen rather quickly at room temperature. At home , ou can control the ripening by leaving most of the pears in the crisper of your refrigerator and bringing out just a few to ripen at room temperature. That way your will have just the number you need ready to eat at any one time and will not risk having the bottom of the bag becoming overripe before you can eat them. Pears are ready to eat when they are yellow but still firm. The texture of the skin also seems to change and become smoother to touch.
EDUCATIONAL TOURS
We offer educational tours of our facility throughout the year, scheduled by appointment.
Contact Us